I decided to give the famous Donut Tutorial once again a try. I have enjoyed the whole process, had much fun creating The Donut and I am pretty satisfied with the result.
To further sharpen my skills, I have created a cupcake and then added smoke simulation.
To conclude the whole exercise and to challenge myself, I have created short video – for mornings full of motivation …
Another Blender exercise, another donut in the universe.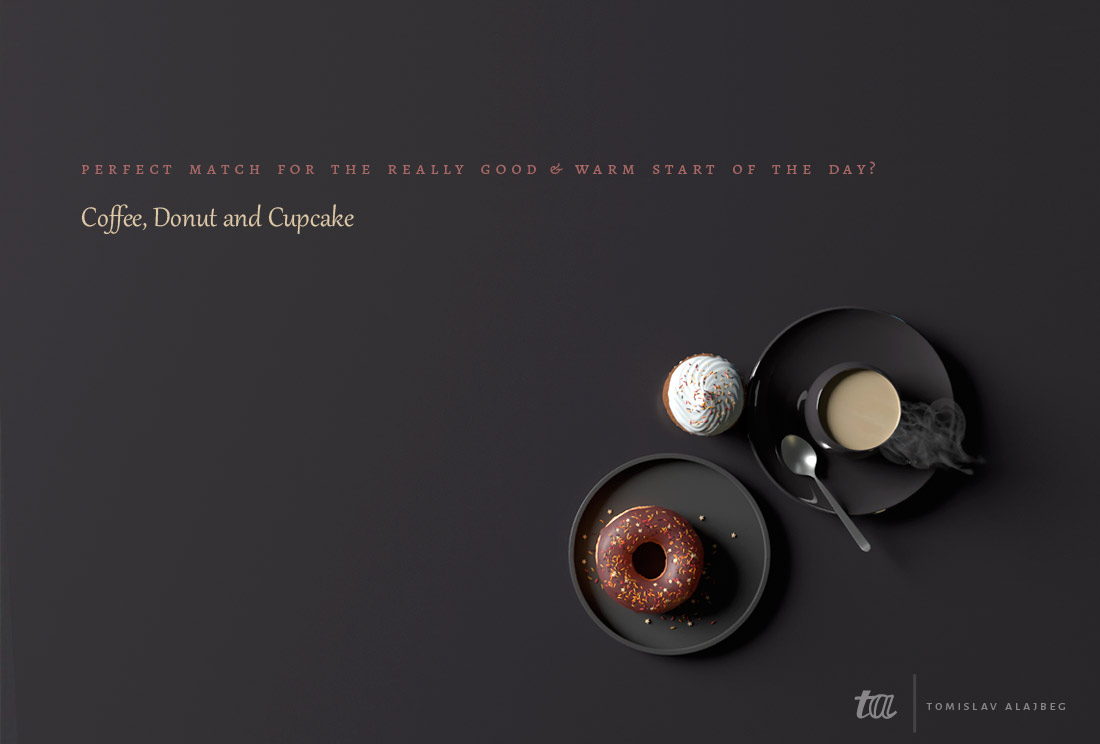 So, we already know what makes perfect match for the really good&warm start of the day. 🙂 But if you want to know what are 4 things for a good start of a day – the waiting is over: